Install Nu-Wool for Ultimate Comfort and Satisfaction in an Eco-Friendly Home
Today, homeowners, builders and architects are concerned with building environmentally friendly structures that will last a lifetime and have minimal impact on the environment. By choosing Nu-Wool Premium Cellulose Insulation, you are not only choosing a product high in recycled content (86%), but you are choosing a product that saves energy, is acoustically superior and outperforms other insulation products.  Nu-Wool is non-irritating and fire resistant making it a safe, yet effective insulation material.
Plus, Nu-Wool can be recycled and has minimal waste in the application process… It's an eco-friendly product from its beginning in manufacturing, during its install, and throughout its life installed in your home.  Read more about Nu-Wool Sustainability Commitment»
Installed by factory trained contractors, Nu-Wool is cost-competitive and backed by an industry leading 10-Year Energy Guarantee.  With this level of technical expertise, why would you not choose Nu-Wool for your next home or build?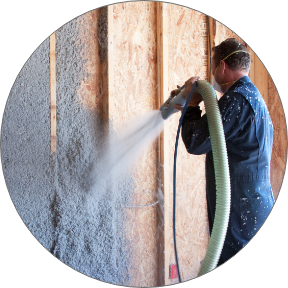 Nu-Wool Premium Cellulose Insulation costs up to 48% LESS than open cell spray foam & is backed up by a 10-Year Energy Guarantee.
Newman Family Testimonial
The Newman Family from Russellville, KY share an incredible story about their experience with Nu-Wool Premium Cellulose Insulation.
Nu-Wool Cellulose Insulation Product Overview
Nu-Wool is not only the GREEN choice but the superior choice for insulation in your home. Our insulation (3.8 R-Value per inch) is installed in walls, attics and floors of new & existing houses.

Nu-Wool Insulation products are available for professional install by a certified installer or can be purchased at select lumberyards and retailers for DIY install.